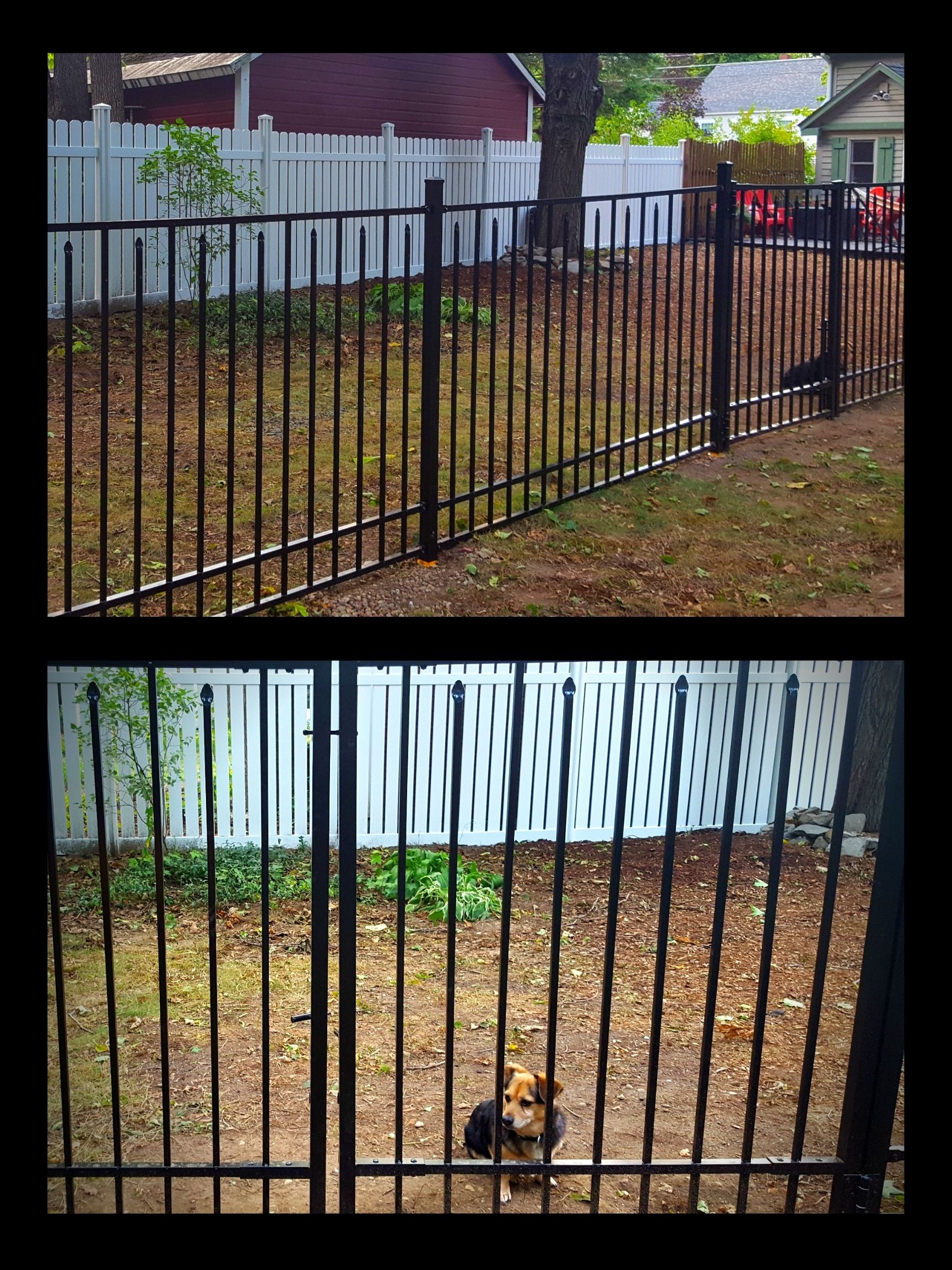 Thinking Outside the Box
As a fencing company that prides ourselves in helping each of our customers meet their individual needs, we've come across many creative ways that our customers have installed their fencing. We thought we had seen it all, but one of our valued customers, Joe, proved us wrong.
After installing his Handy Andy fence, Joe came outside one day to find his furry friend, Tyler, on the wrong side of the fence. He had managed to wiggle his way through the space in between the pickets. Apparently Tyler is a bit of an escape artist.
Joe had to think outside the box to keep Tyler in the box. After some contemplation and a little ingenuity, Joe decided to slide his top rail down to the bottom. Tyler can no longer wiggle through the rails, and he is too short to make the leap over the lowered rail. This rendition of our Handy Andy fence gave us a little giggle when we first heard about it, but it turned out to be the perfect solution!
Feedback like this from our valued clients always brings a smile (and sometimes even a giggle) to our faces. Don't hesitate to share photos of your fencing project to iwant2win@wambamfence.com for a chance to win a prize in our annual photo contest. You can check out the details at: https://wambamfence.com/page/photo-contest-45.html