If you're into social media, chances are that you've jumped on the Pinterest bandwagon. And why not? What better place to group all your favorite quotes, inspirations, products and anything else that catches your fancy?
We recently asked our Facebook fans to come up with a caption for the image below, and we liked one so much that we made it into a pin. So go ahead and pin it!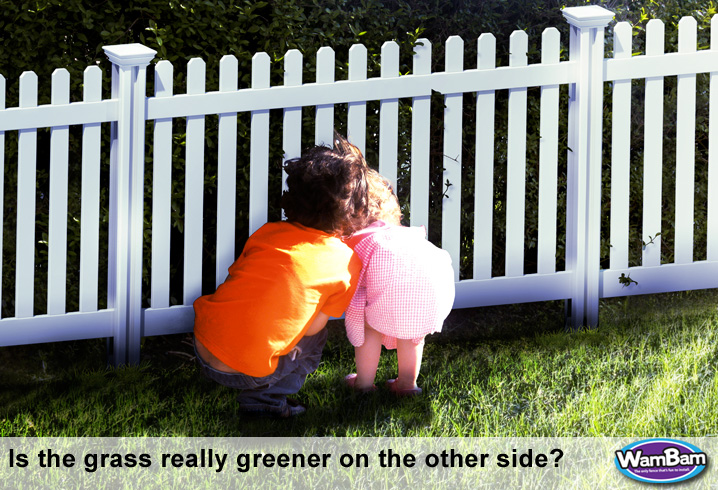 The product in the picture is our Jiminy Picket Vinyl Fence, which is one of our best sellers. Not only does our vinyl fence look great, but don't forget the best part- because you don't need to dig holes or pour concrete, it's much easier to install!