We've spent some time on the blog recently talking about the true cost of maintaining a wood fence. You can find the infographic here.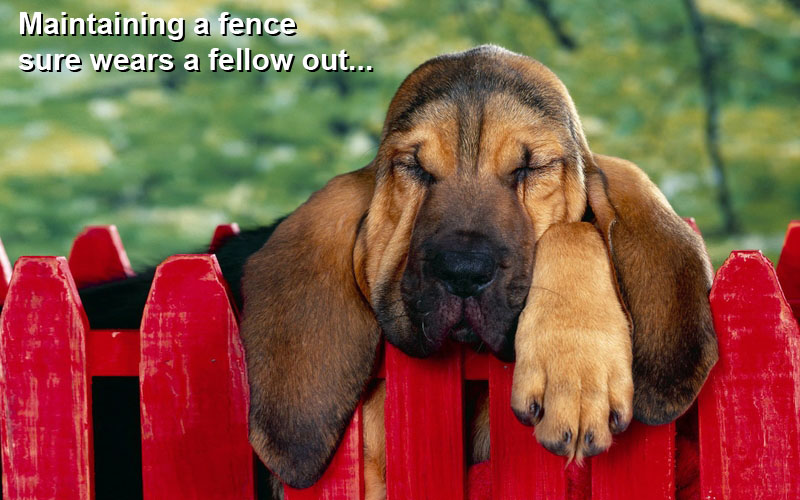 Time is money, however, and we would like to focus on the time required to properly maintain a wood fence. Maintaining your fence should be on the home maintenance roster biannually at the very least, and many professionals would recommend doing it once a year. You can use a brush to paint or stain your fence, but renting a paint sprayer will save you time. If you have a painted fence, you may need to strip the old paint first, which is a whole other time-intensive project.
Staining or painting a fence can be messy and the toxic fumes aren't good for you. You'll also want to make sure you get a high quality, weather-resistant paint or stain to ensure longevity. Depending on the size of the fence, it can take a lot of time to do both sides. Optimally you should give it more than one coat if you really want it to look good and last against the elements. While this sort of work isn't hard, it is time intensive and you should plain on spending a fair bit of time on this home project.
If the thought of maintaining a wood fence makes you uneasy, consider vinyl or aluminum fencing. It is a truly low-maintenance solution. A simple spray of the garden hose will keep it looking new, year after year, and a good quality vinyl or aluminum will last a lifetime.